Consumer perception changes. Brand and marketing pivot.
Drive ROI and improve conversions with the right messaging, touchpoints, channels, and targeting.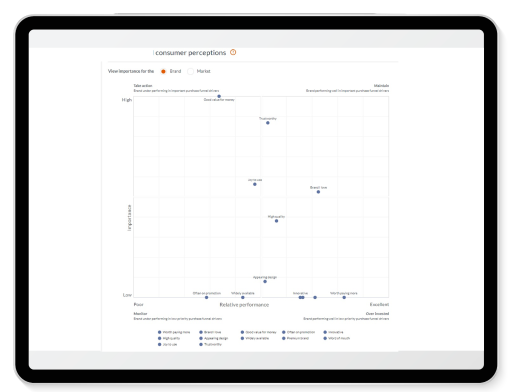 Consumer expectations are changing. Know what they think about your brand, how that compares to competitors, and where opportunities exist to differentiate. gfknewron's Purchase Funnel and Consumer Perceptions helps you drive higher conversion of shoppers – identifying purchase drivers and the most impactful marketing touchpoints across the category.
Drive action: See where you stand today and what moves to take get you to where you want to be tomorrow.

Justify spend: Marketing and branding tie back to real value and sales impact so you can quantify results.

Plan smarter: Helpful with both long-term strategic planning, as well as short-term campaign goals.