London 30.03.2021
GfK at The Economist Event` Sustainability Week 2021, March 22 - 25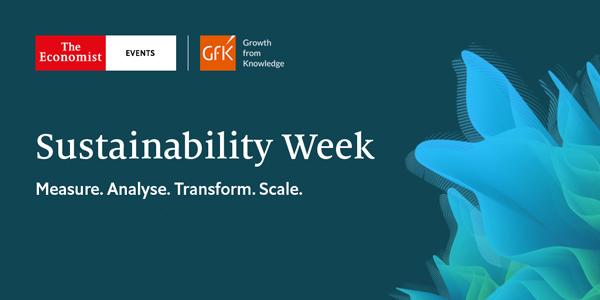 Crisis as Catalyst
We're proud to have sponsored and spoken at The Economist's Sustainability Week 2021, 22-25 March
This virtual event was a huge success. It offered actionable insights and practical solutions to help over 7000 delegates on their path to greater sustainability.
The 20-minute recording and presentation slides of GfK's Warren Saunders session "Crisis as catalyst: How global emergencies can push sustainability forward" are now available on demand. It is packed with useful information to help your business on the path to sustainability, including:
Current trends in green values and buying behavior
Trust in brands' claims around sustainability
How Gen Z is redefining what it means to be an environmentalist.
Download the presentation slides and watch the full recording on demand.

Who cares? Who does?
Sustainability is a major concern for shoppers. Businesses that leverage these concerns will create new opportunities for themselves; those that do not act will be at risk. If you know that 60% of shoppers buy environmentally-conscious brands, you'll make your brand more sustainable. Get our sample report "Sustainability Concern and Action".