Bruchsal 21.06.2023
Map of the Month: GfK Regional Consumer Styles, Idealists, Germany 2023
GfK's Map of the Month for June shows the regional distribution of idealists in Germany in 2023.
Inflation, war in Ukraine, climate change – people have a lot on their minds at the moment. Especially the idealists, who are generally open-minded and want to enjoy life but not at the expense of the earth, are concerned about the climate and their environment. But where do most idealists live in Germany?
According to the latest GfK study on regional consumer styles, the share of idealists is highest in the urban district of Braunschweig (24.95 percent), followed by the urban district of Mainz (23.65 percent) and the rural district of Erlangen-Hoechstadt (22.29 percent). On the other hand, the urban district of Suhl ranks last, with idealists accounting for just 4.45 percent of the population.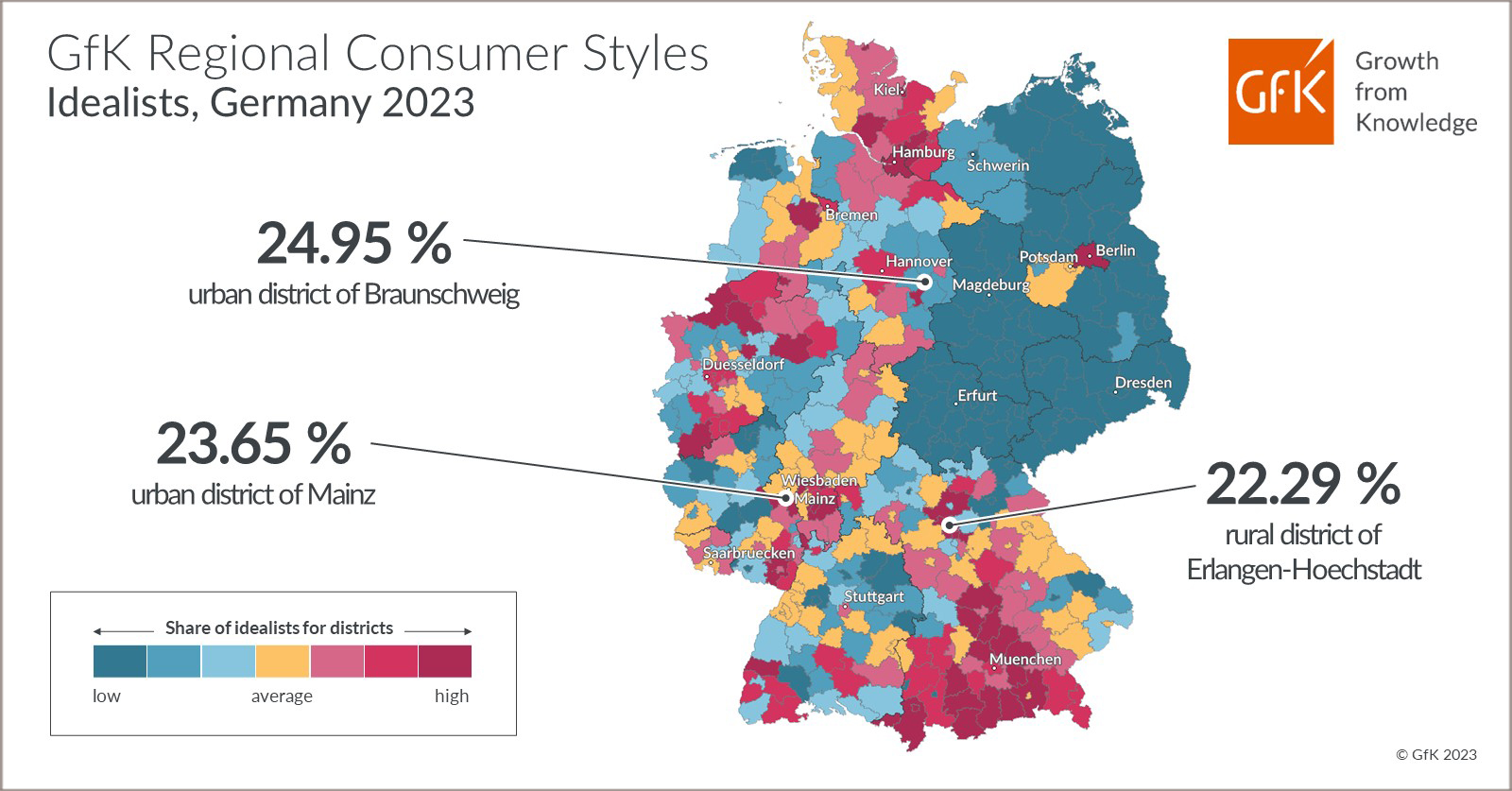 Download the map in high-resolution JPG format...
GfK Regional Consumer Styles segments consumers into nine distinct groups with different specific consumer behaviors, motivations, needs and values. This knowledge allows companies from all industries to tailor their communications to inspire more interest among their target customers.
The map may be freely distributed and reproduced if the following attribution is included: "Illustration: GfK".
Further insights into GfK's market data offering can be found here.