Bruchsal 13.07.2020
Map of the Month: FMCG share of brick-and-mortar retail turnover, Europe 2019
GfK's Map of the Month for July illustrates fast-moving consumer goods' (FMCG) share of brick-and-mortar retail turnover in Europe in 2019.
According to GfK's latest retail study, FMCG retail was responsible for 54.6% percent of the 2019 brick-and-mortar retail turnover in the EU-27 countries. Among the countries considered by the study, the highest share of this segment is in Croatia (60.4 percent), followed by Romania (59.7 percent), Cyprus (58.5 percent) and Greece (58.3 percent). At the other end of the spectrum are the Netherlands (48.5 percent), Austria (49.9 percent) and Sweden (50.1 percent).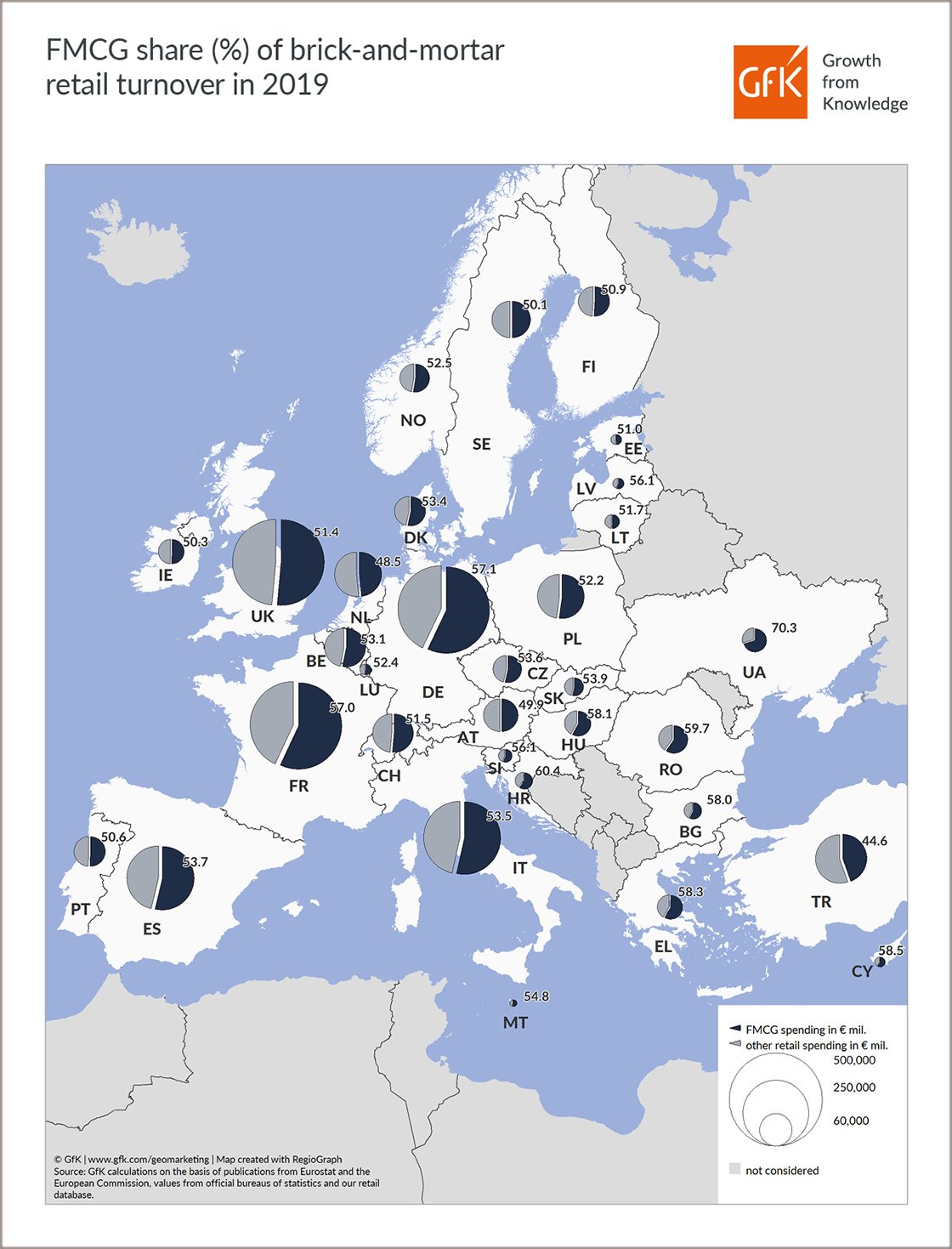 Download the map in high-resolution JPG format...
FMCG retail has been less impacted by the COVID-19 crisis compared to other sectors, conferring an advantage on countries in which FMCG spending comprises a higher share of the total brick-and-mortar retail turnover.
More results from GfK's analysis of European retail can be found in our recent press release. The study can also be downloaded as a free 22-page PDF here.
The map may be freely distributed and reproduced if the following attribution is included: "Illustration: GfK".