Amstelveen 24.12.2021
Ook het kerstbanket ontsnapt niet aan de inflatie
Ook het kerstbanket ontsnapt niet aan de inflatie
Financieel Dagblad, Jean Dohmen 23 december
Voor veel economen is 2021 het jaar waarin de inflatie haar comeback beleefde. Vaststaat: we zijn er voorlopig niet van af. De stijgende prijzen maken ook kerst dit jaar duurder. Van de kerstkaart tot kaarsen, de geldontwaarding is overal voelbaar. En de gewone consument? Die is in dit opzicht 'laaggeletterd'. 'Velen denken nog altijd dat de prijzen weer dalen als de inflatie afneemt.'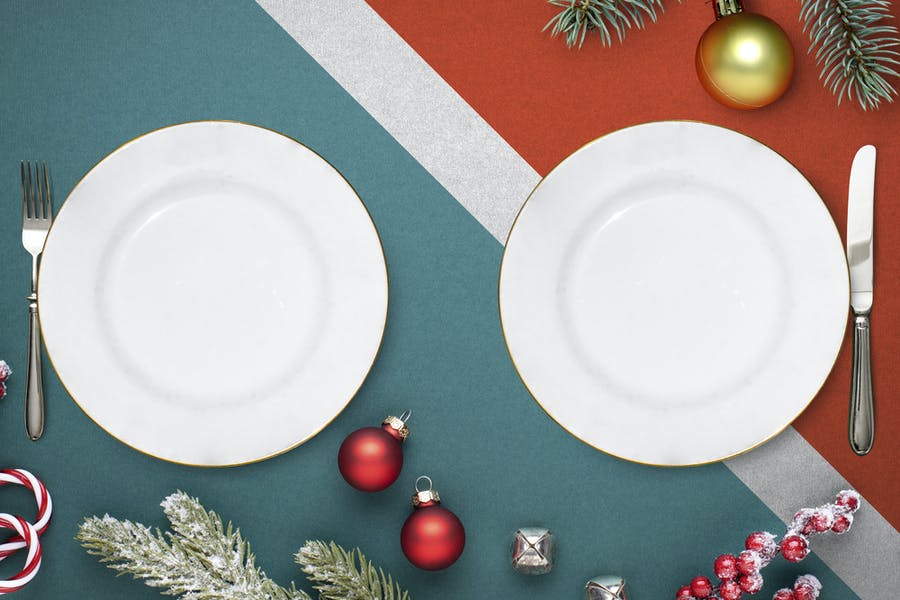 In het kort
De inflatie piekte in november op 5,2%.
Economen verwachten dat prijsstijgingen voorlopig niet voorbij zijn.
Ook veel producten op de kersttafel zijn duurder.
Maar niet alles stijgt in prijs.
En zo wordt dit de tweede kerst op rij die iedereen noodgedwongen in lockdown doorbrengt. Met het vooruitzicht dat de restaurants gesloten zijn en thuis niet meer dan vier gasten welkom, doen Nederlanders een poging om het in de eigen bubbel gezellig te maken. Voor supermarkten en speciaalzaken, essentiële winkels die de deuren niet hoefden te sluiten, is dat ongetwijfeld goed nieuws.
De rekening voor de consument kan wel hoger uitvallen. Want de tweede coronakerst is ook de eerste in lange tijd met fors stijgende inflatie. Veel van de spullen die mensen met Kerstmis graag op tafel zetten zijn duurder dan een jaar geleden. Of het nu gaat om kerstlampjes, kerstkaarten of kerstgebak: de prijsstijgingen zijn overal voelbaar.
Vooral aan gebak en luxe brood betalen consumenten dit jaar met kerst aanzienlijk meer, voorziet marktonderzoeksbureau GfK, dat de verwachte prijsontwikkeling op verzoek van het FD in kaart bracht. 'Voor boodschappen geldt: alles in de ketens wordt door corona duurder', zegt onderzoeker Norman Buysse van GfK. 'Van grondstof tot verpakking en ook de energie die nodig is voor productie en transport.'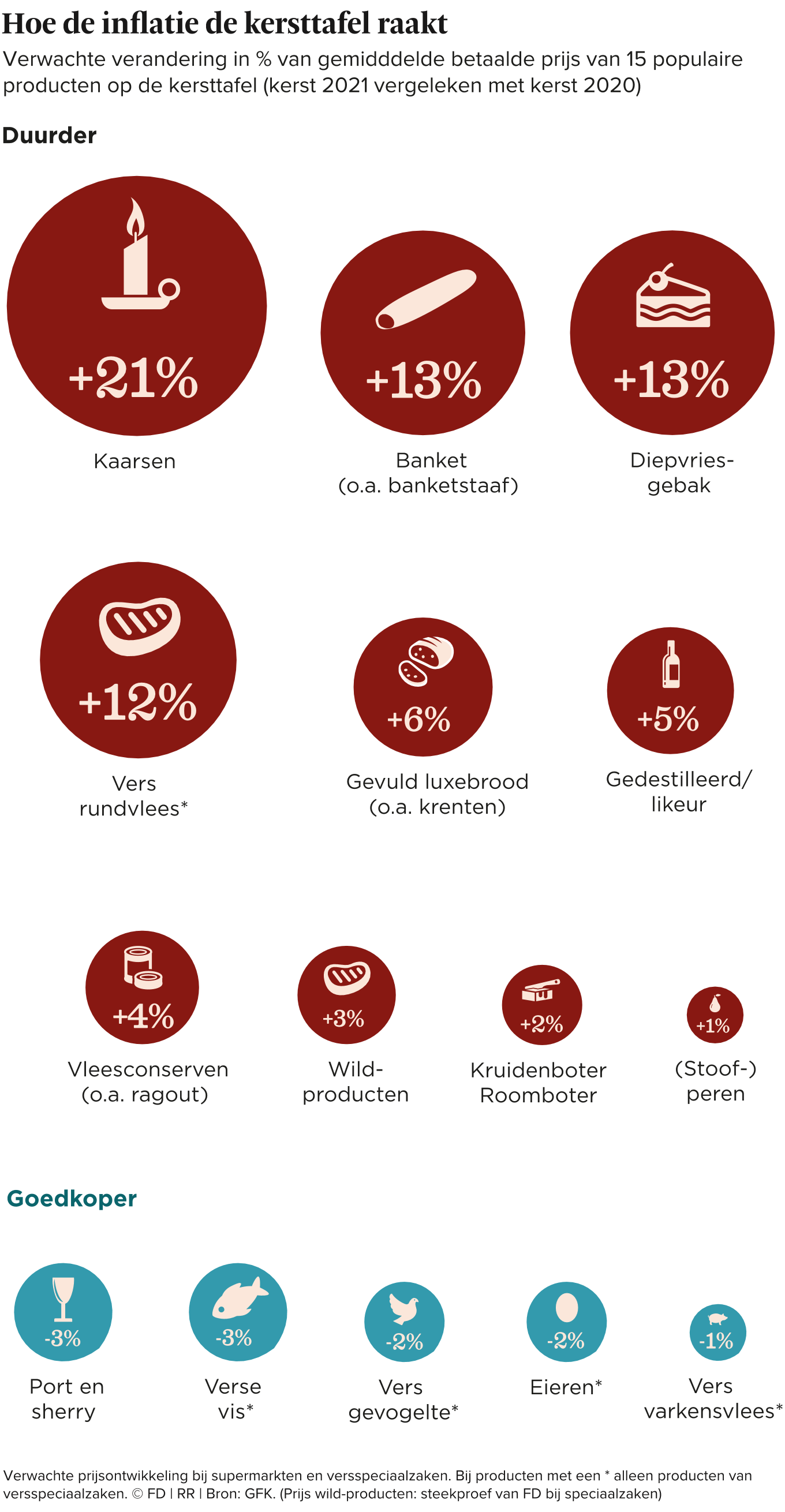 Dat bakkersproducten duurder worden is geen verrassing. De prijs van meel ging door het dak, en ook suiker en boter stegen gestaag in prijs. 'Twee jaar geleden betaalden bakkers €150 per ton meel, nu is dat zo'n €300', rekent directeur Wim Kannegieter van de Nederlandse Vereniging voor de Bakkerij voor.
En kerst 2022? Vooralsnog is er weinig reden voor optimisme. 'Een ander wijdverbreid misverstand: veel mensen denken nog altijd dat de prijzen weer dalen als de inflatie afneemt', zegt Mujagic. 'Terwijl de prijzen bij een daling van de inflatie van 5% naar 3% natuurlijk alleen maar iets minder hard stijgen. Het ligt enorm voor de hand, maar je zou er versteld van staan wie het niet weet.'
Lees het volledige artikel: https://fd.nl/economie/1423302/ook-het-kerstbanket-ontsnapt-niet-aan-de-inflatie-jxl1caczC2Hq