Bruchsal 02.02.2021
Map of the Month: Multiple-person households with children, Germany 2020
GfK's Map of the Month for February shows the regional distribution of multiple-person households with children in Germany in 2020.
German schools and kindergartens are still closed in order to contain COVID-19, leaving millions of children at home. Which regions have the most households with children? According to GfK's recent study, the rural district of Eichstätt has the highest share of this demographic at 40.9 percent, followed by the rural districts of Cloppenburg (39.5 percent) und Straubing-Bogen (38.6 percent).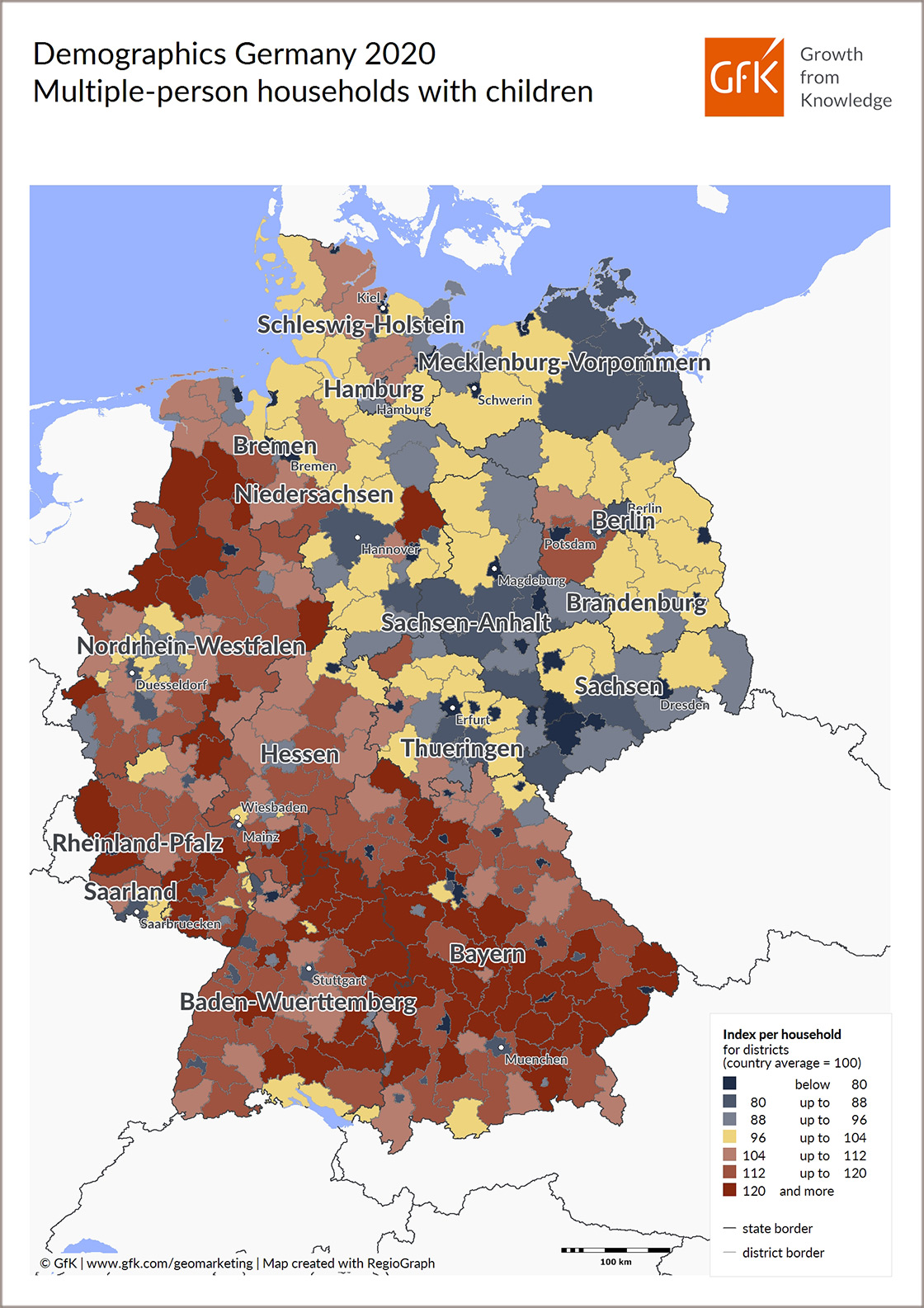 Download the map in high-resolution JPG format...
Demographic insights help retailers, manufacturers and service providers pinpoint the regions with the highest concentration of their target groups.
The map may be freely distributed and reproduced if the following attribution is included: "Illustration: GfK".