Bruchsal 07.12.2022
Map of the Month: GfK Purchasing Power for Toys & Hobbies, Germany 2022
GfK's Map of the Month for December shows the 2022 regional distribution of purchasing power for toys and hobbies via online and brick-and-mortar retail in Germany.
Christmas is fast approaching, and children in particular can hardly wait to unpack their presents. But where in Germany do people buy the most toys? GfK's study on purchasing power for retail product lines shows that there are significant regional differences in terms of spending potential for toys and hobbies – both in online and brick-and-mortar retail.
Residents of the rural district of Munich spend €119 per capita online, which is 34.4 percent more than the average German. Thus, they rank first among all 400 urban and rural districts in the online retail channel. The rural district of Werra-Meissner-Kreis takes last place with a per capita purchasing power of €75. When it comes to brick-and-mortar retail, the inhabitants of the urban district of Munich have the highest per capita purchasing power, whose inhabitants spend €74 and 36.6 percent more on online retail than the national average. In the last-placed rural district of Kyffhaeuserkreis, on the other hand, residents have only €43 available for their spending on brick-and-mortar retail.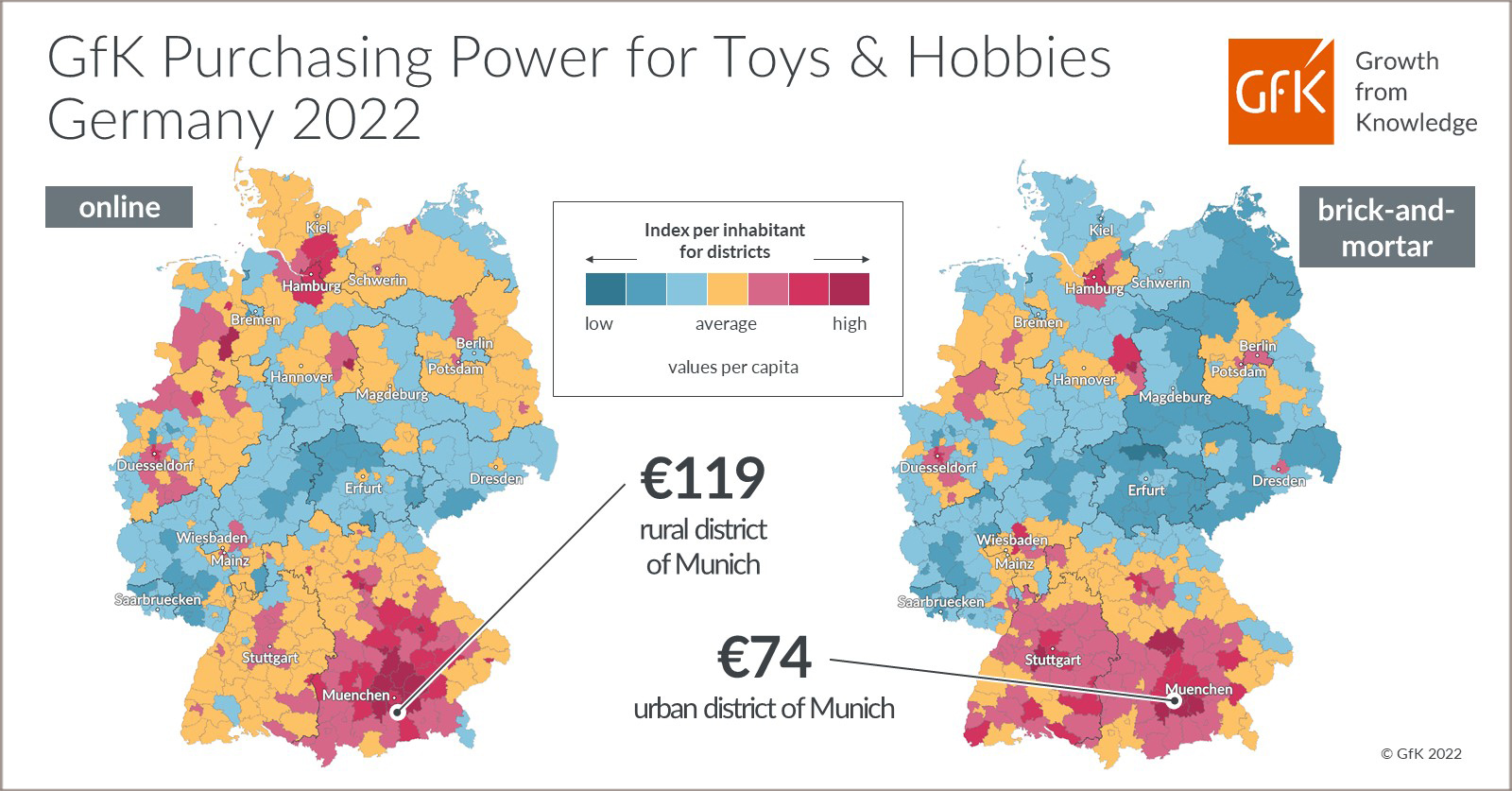 Download the map in high-resolution JPG format...
The map may be freely distributed and reproduced if the following attribution is included: "Illustration: GfK".
Further insights into GfK's market data offering can be found here.