Bruchsal 29.06.2020
Map of the Month: Retail share of private consumption, Europe 2019
GfK's Map of the Month for June illustrates the brick-and-mortar retail turnover share of private consumption in Europe in 2019.
According to GfK's latest retail study, the retail turnover share of overall consumer expenditures in the EU-27 decreased by 1.0 percent last year to 29.9 percent. Contributing factors to this decline include competition from online retail and a trend toward more spending on services. Among the countries considered by the study, Hungary has the highest share of brick-and-mortar spending at 50.0 percent. Last place goes to Germany, where consumers devote just 23.7 percent of their funds to brick-and-mortar retail.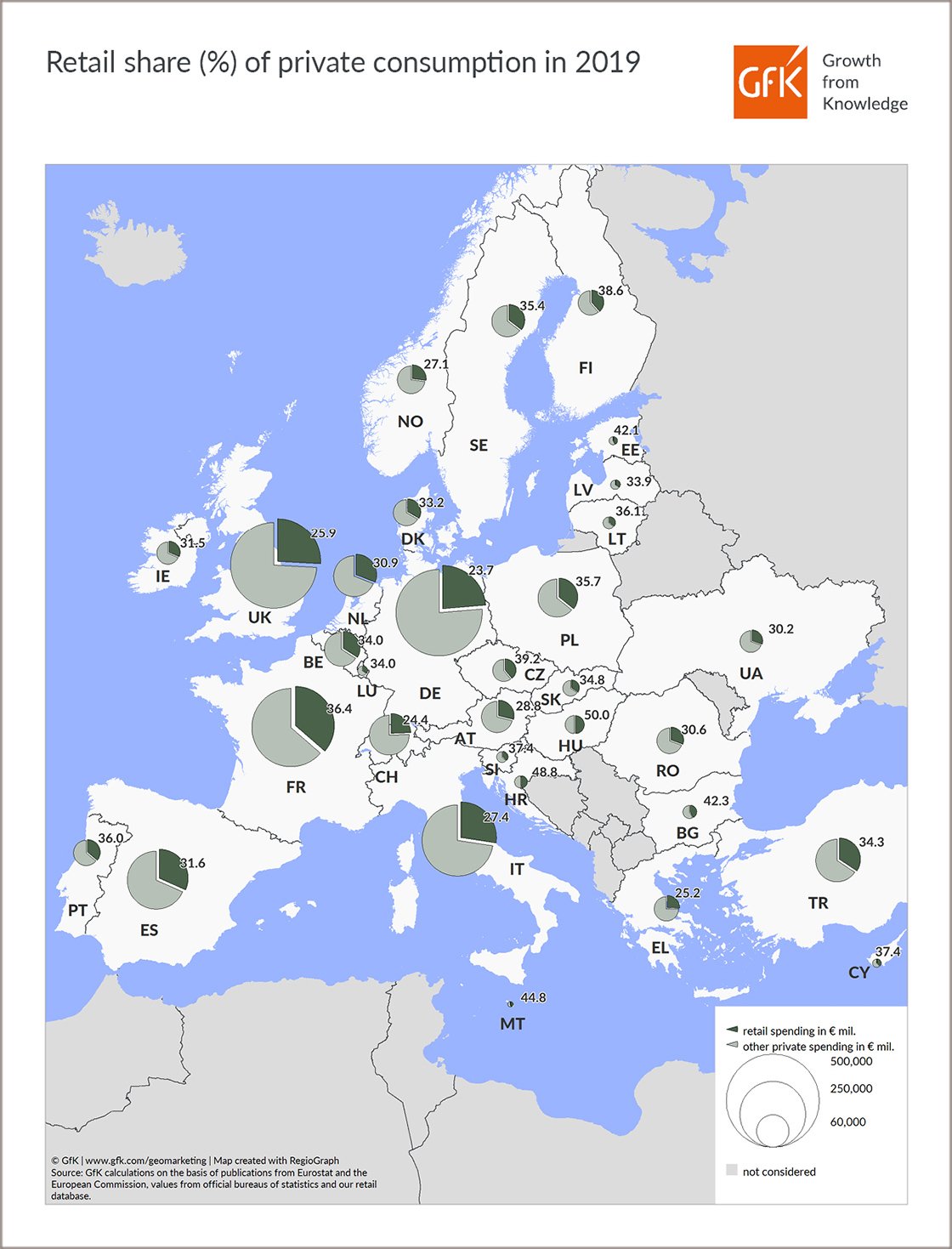 Download the map in high-resolution JPG format...
More results from GfK's analysis of European retail can be found in our recent press release. The study can also be downloaded as a free 22-page PDF here.
The map may be freely distributed and reproduced if the following attribution is included: "Illustration: GfK".