07.12.2021
Creating a winning brand strategy post-Covid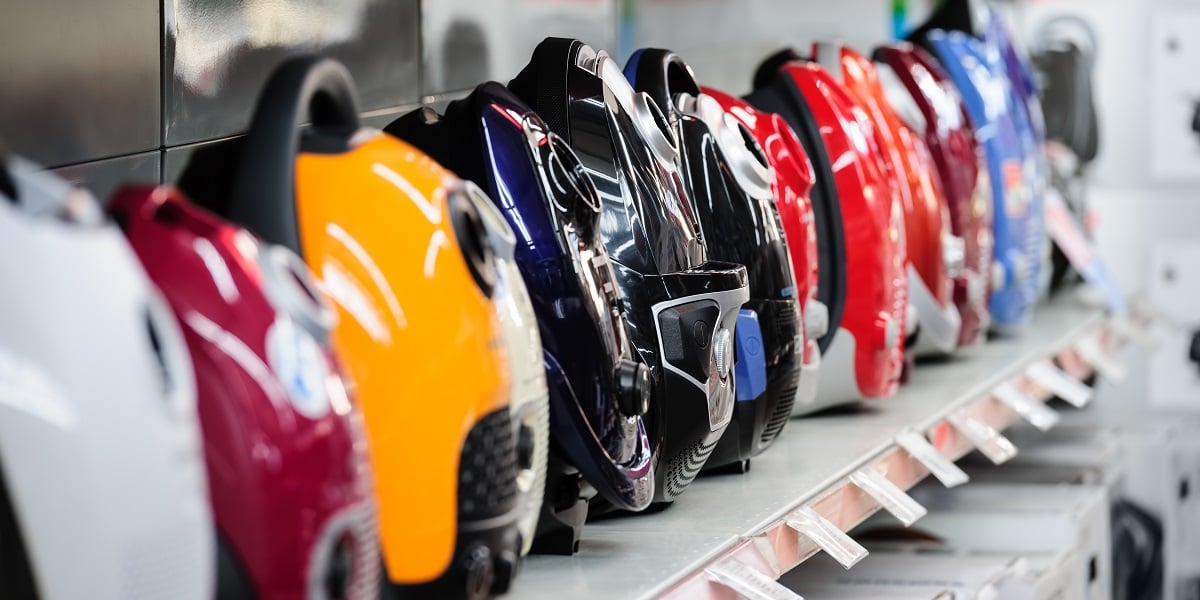 In today's fast-moving world, consumer behaviors and sales channel norms are constantly evolving. Covid-19 has played a huge part in accelerating the pressures faced by brands, from inflationary issues to increased demand for sustainability. Whilst some categories have remained buoyant and GfK's research suggests that economic growth and recovery is happening, with 2021 forecasted to reach $1,414bn in global sales for Tech & Durables alone (1), there are also early signs that volume demand might be slowing.
Fired by a growing trend for premiumization, this creates a unique environment of risk and opportunity. Businesses that succeed will be those that invest in building their brands, using data to react to market changes and inform decision-making. Simply redesigning products or launching premium versions isn't enough. Investing in authentic, compelling brand stories, supported by effective positioning and communication, is critical.
"Companies must research what consumers care about," says Madalina Carstea, Head of Global Sales, Brand and Marketing Intelligence at GfK. "What do their shoppers stand for and what motivates their purchase decisions? Identifying and understanding the values and characteristics of their target audiences means that brands can take steps to become known for the right things."
Building brand strength with the right drivers
Some companies aspire to higher sales volumes whilst others will focus on driving premium pricing. Others want both. Whatever their business goals might be, understanding consumers and why they buy is pivotal to building laser-focused brand growth strategies.
Finding the best strategy for today, and future-proofing it for tomorrow, isn't straightforward, though. There are two facets to brand strength: the predisposition to buy a brand (Brand Choice) and the willingness to pay more for it (Brand Premium). At GfK, we capture both these facets and combine them into a single metric. This shows the current brand strength and informs decision-making for future growth, aligned with the company's chosen strategy for building premium, sales volumes or both.
"A 'one-size-fits-all' approach to brand management won't work," says Madalina. "To rise above the competition, brands need a sophisticated approach that leverages customer insights, sales data and brand performance metrics, so they can take action on what really matters."
Understanding the drivers of Brand Choice and Brand Premium, underscored by a deep knowledge of business objectives, enables brands to create winning strategies powered by actions that will effectively influence consumer buying decisions. A well-crafted brand strategy ensures that the brand's core values align with consumer needs and desires, ultimately leading to increased brand choice and premium pricing. By integrating brand strategy into their overall business approach, companies can navigate the evolving market landscape and establish a strong position in the minds of consumers.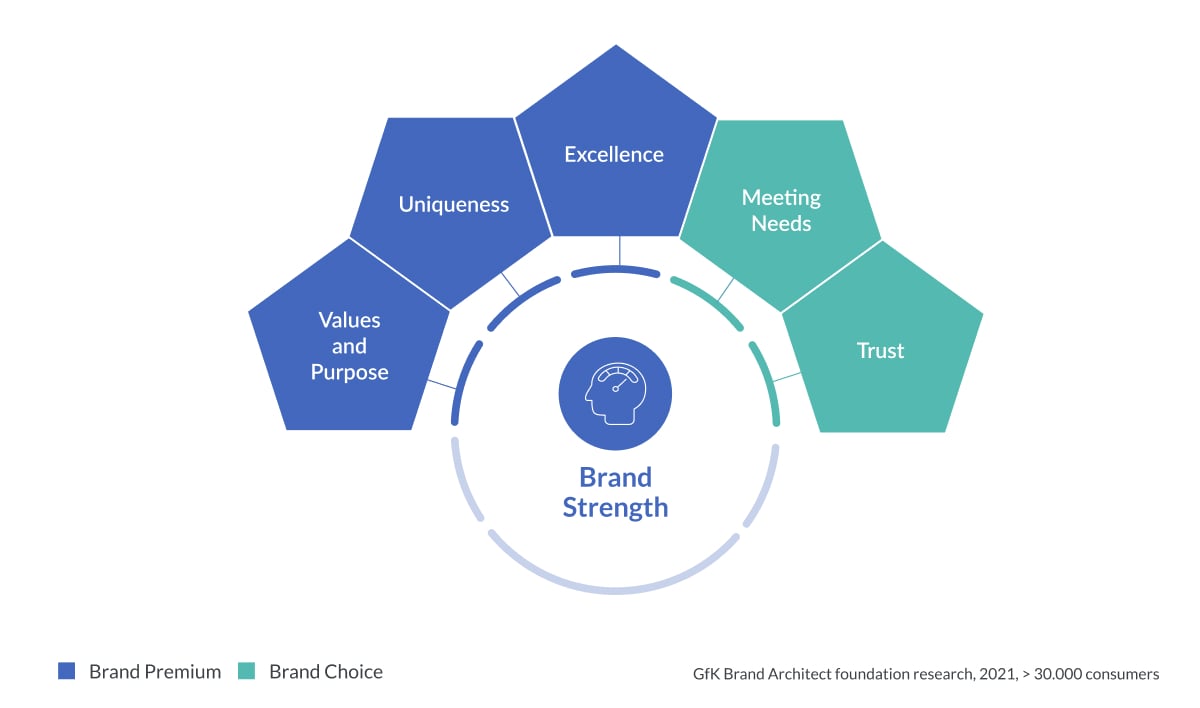 Brand Premium drivers
The premium segment is expanding quickly, with the Covid-19 pandemic and digital transformation fueling the trend. A downturn in spending on travel and experiences has led to an increase in disposable income, coupled with a growth in consumer desire to invest in premium products.
Successful premium brands can completely transform a category, carving out sizeable market shares whilst retaining high price points; Apple and Dyson are two great examples. With more brands now joining the premium segment, competition is tough and both new and established businesses must strive to gain and retain their positions.
Earning Brand Attachment is fundamental to driving Brand Premium. Connections should always be strong and meaningful, with brands wishing to build premium focusing on how they can help consumers assert their identity, values and aspirations.
High quality products that delight the customer with superior quality and functionality are essential. To claim a premium, brands need to deliver true excellence through design, innovation, or outstanding experiences.
Brands should also seek to exceed consumer expectations whilst promoting the uniqueness of their products by standing out from their competitors at every touchpoint. Alignment with the right experts and celebrities is a powerful tool for creating credibility, trust and desirability. Care should be taken to ensure campaigns are genuine, salient and relevant.
Brand Choice drivers
For brands looking to grow sales volumes, Brand Attachment should focus on self-connection, reflecting the consumer's personal identity and values. A distinctive brand image is less important, with frills and add-ons taking second place to the nuts and bolts of functionality. To drive Brand Choice effectively, companies must first make sure their products are accessible, affordable and easy to use.
Building trust is equally vital for success, as consumers want a product or service they can rely on. Brands that let them down will lose both sales and reputation. Businesses must therefore provide consistency of product quality, brand values and experience at every stage of the customer journey.
Success from understanding
Great brands know their customers and their own businesses inside out. This gives them the tools to create amazing brand experiences that drive sales growth, premiumization or both. Ultimately, a winning strategy is one that will futureproof the brand by attracting and retaining more customers. This can only be achieved by leveraging the right insights which must be tied back to the bottom line and, crucially, lead to actions that keep the business moving forward.
Find out more in our new webinar
Watch our new On Demand webinar, Brands of Tomorrow, for a deeper insight into strategies that drive brand strength and success.
Reference
1. GfK Retails Insights T&D 2021