Rzetelne dane tygodniowe dostarczają osobom odpowiedzialnym za sprzedaż insighty potrzebne do lepszego planowania i maksymalizacji promocji, optymalizacji procesów wprowadzania produktów na rynek oraz planowania w okresach sezonowych zwyżek sprzedaży.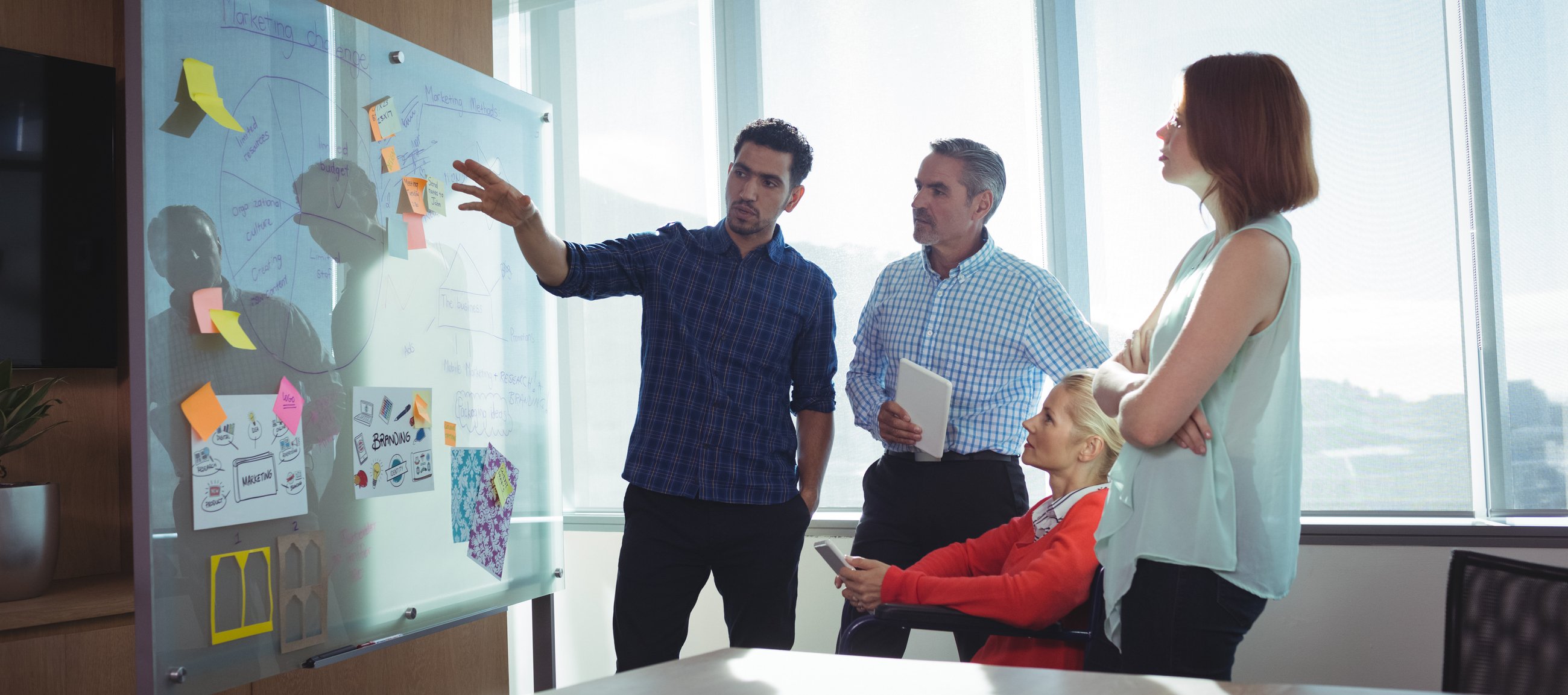 Obecnie zarządzanie sprzedażą coraz częściej napędzają promocje, wprowadzanie produktów na rynek i sezonowe działania związane ze zwyżkami sprzedaży. Ponieważ cykle życia produktów są coraz krótsze, a zachowania konsumentów zmienne, trzeba maksymalizować sprzedaż w tych najważniejszych "momentach prawdy". To oznacza regularne otrzymywanie informacji o tym, co dzieje się w punkcie sprzedaży. Ale jaka regularność jest regularna wystarczająco?
Producenci technologii od dekad opierają swoje strategiczne decyzje na wynikach comiesięcznego monitorowania punktów sprzedaży przez GfK. Jednakże taktyczne zarządzanie sprzedażą to co innego. Aby zoptymalizować promocje i wprowadzanie nowych produktów oraz wykorzystać sezonowe zwyżki sprzedaży, zespoły sprzedażowe potrzebują bardziej szczegółowych i częstszych insightów dotyczących wyników sprzedaży. Tylko wtedy mogą one uzyskać aktualne odpowiedzi, aby szybko i pewnie określić, gdzie wymagane są korekty.
Tygodniowe dane dotyczące sprzedaży: od ogółu do szczegółu
Cotygodniowe dane z POS to coś więcej niż "miesięczne" dane podzielone przez cztery. Taktyczne insighty dotyczące sprzedaży produktów własnych i konkurencyjnych dają pełny obraz wszystkich istotnych kanałów online i offline. Otrzymanie wiarygodnych wskaźników KPI w formie insightów pozwala dogłębnie zrozumieć wyniki sprzedaży, gdy ma to największe znaczenie. To z kolei oznacza, że zyskujesz precyzyjniejszą wiedzę, jak kierować działaniami sprzedażowymi, takimi jak planowanie najważniejszych okresów sprzedaży, ustalanie celów, raportowanie.
Jakią różnicę stanowią dla firmy cotygodniowe dane z POS?
Rzućmy okiem na cotygodniowe dane z POS w praktyce. Oto sześć korzyści biznesowych z cotygodniowego monitorowania sprzedaży:
Dokładny wgląd w cotygodniową sprzedaż
Dzięki naszym comiesięcznym raportom wiadomo co się sprzedało, które kanały osiągnęły najlepsze wyniki, jak radzi sobie konkurencja i które produkty stały się bestsellerami. Dzięki wskazaniu obszarów o niskiej i wyższej niż zakładana sprzedaży we wszystkich kanałach w danym tygodniu menadżerowie sprzedaży mogą dokonywać natychmiastowych korekt, aby poprawić wyniki sprzedawców lub sieci dystrybucji i negocjować z detalistami o wyższym potencjale.
Efektywne monitorowanie zmian cen
Średnie miesięczne ceny mogą być pomocne przy tworzeniu strategii cenowej, ale oczywiście w trakcie miesiąca ulegają one zmianom. Taktyczne decyzje cenowe wymagają ciągłej uwagi. Ile konsumenci zapłacą za produkt? Czy sprzedaję za odpowiednią cenę? Czy ceny mojego konkurenta są lepsze niż moje? Co najważniejsze, menadżerowie sprzedaży muszą znać maksymalną cenę za produkt w zależności od fazy jego cyklu życia. Cotygodniowe dane dotyczące sprzedaży detalicznej oferują cenny insight w decyzje cenowe i ich wpływ na wyniki sprzedaży.
Maksymalizacja skuteczności kampanii marketingowych
Menadżerowie sprzedaży i marketingu muszą zoptymalizować wydatki na marketing w handlu. Niezależnie od tego, czego ich działanie dotyczy – cen, promocji sprzedaży w sklepie czy też nośników reklamowych – potrzebują oni szczegółowych informacji na temat zależności wzrostu sprzedaży od zainwestowanego kapitału. Dane miesięczne mogą wykazywać wzrost sprzedaży w danym miesiącu, ale to cotygodniowe dane z trackingu POS dostarczają (wkrótce po faktycznej sprzedaży) szczegółowych danych dotyczących sprzedaży, które służą monitorowaniu efektywności promocji. Częstsze raportowanie pozwala zespołom ds. sprzedaży i marketingu maksymalizować wpływ poprzez szybkie działanie, np. kontynuowanie promocji zapewniającej wzrost lub zakończenie kampanii, która nie przynosi rezultatów.
Optymalizacja dystrybucji w trakcie sezonowych zwyżek sprzedaży
Black Friday, Cyber Monday, Boże Narodzenie, dzień singli – tego typu święta dominują w kalendarzu sprzedaży detalicznej. Obecnie w przypadku detalistów spoza Chin to Black Friday generuje najwyższą sprzedaż w roku. Podczas gdy nasze comiesięczne dane z POS pokazują, że listopad był bardzo mocnym miesiącem, dane tygodniowe umożliwiają porównanie Black Friday z Cyber Monday i analizowanie wyników sprzedaży na poziomie kanału.
Monitorowanie akceptacji rynku dla wprowadzanego produktu
Wprowadzanie produktu na rynek to tzw. chwila prawdy. Niezależnie od tego czy wprowadzany jest nowy produkt, nowa funkcjonalność czy linia produktów, potrzebna jest szybka informacja zwrotna na temat ich sprzedaży. Cotygodniowe dane z trackingu POS dostarczają informacje o sprzedaży, które służą do odpowiedniego dostosowywania strategii wprowadzania produktu na rynek. Dostarczają one również obiektywne wskaźniki efektywności (KPI) w zakresie sprzedaży, aby lepiej negocjować z osobami planującymi merchandising i kupcami po stronie detalisty.
Dostęp do raportów opartych na obiektywnych insightach
Centrala firmy oczekuje cotygodniowych raportów na temat wyników sprzedaży na poziomie krajowym i regionalnym. Menadżerowie sprzedaży potrzebują szybkiego dostępu do obiektywnych insightów dotyczących sprzedaży na poziomie produktów, krajów i kategorii, aby określać i wdrażać korekty. Cotygodniowe dane z POS dostarczają wiarygodnych wskaźników KPI na poziomie jednostek magazynowych (SKU), co pomaga w zrozumienia tego, jak poszczególne produkty radzą sobie na rynku.
Aby uzyskać więcej informacji na temat tego, w jaki sposób tygodniowe dane dotyczące sprzedaży mogą pomóc w osiągnięciu przewagi konkurencyjnej – w tym praktycznych zastosowań śledzenia zmian cen, doskonalenia dystrybucji i monitorowania akceptacji rynku podczas wprowadzania nowego produktu – pobierz nasz whitepaper tutaj.