Bruchsal 30.05.2023
Map of the Month: GfK Multiple-person households with children, Germany
GfK's Map of the Month for May shows the regional distribution of multiple-person households with children in Germany in 2022.
The Whitsun holidays start today in some of Germany's federal states – but where are the most households with children located? According to the latest GfK study on demographics, most people with children live in the rural district of Cloppenburg, with a share of 40.8 percent. The rural districts of Eichstaett (39.6 percent) and Straubing-Bogen (39.1 percent) follow in second and third place. By contrast, the lowest share of multiple-person households with children is found in the urban district of Trier, where they account for only 19.2 percent of all households.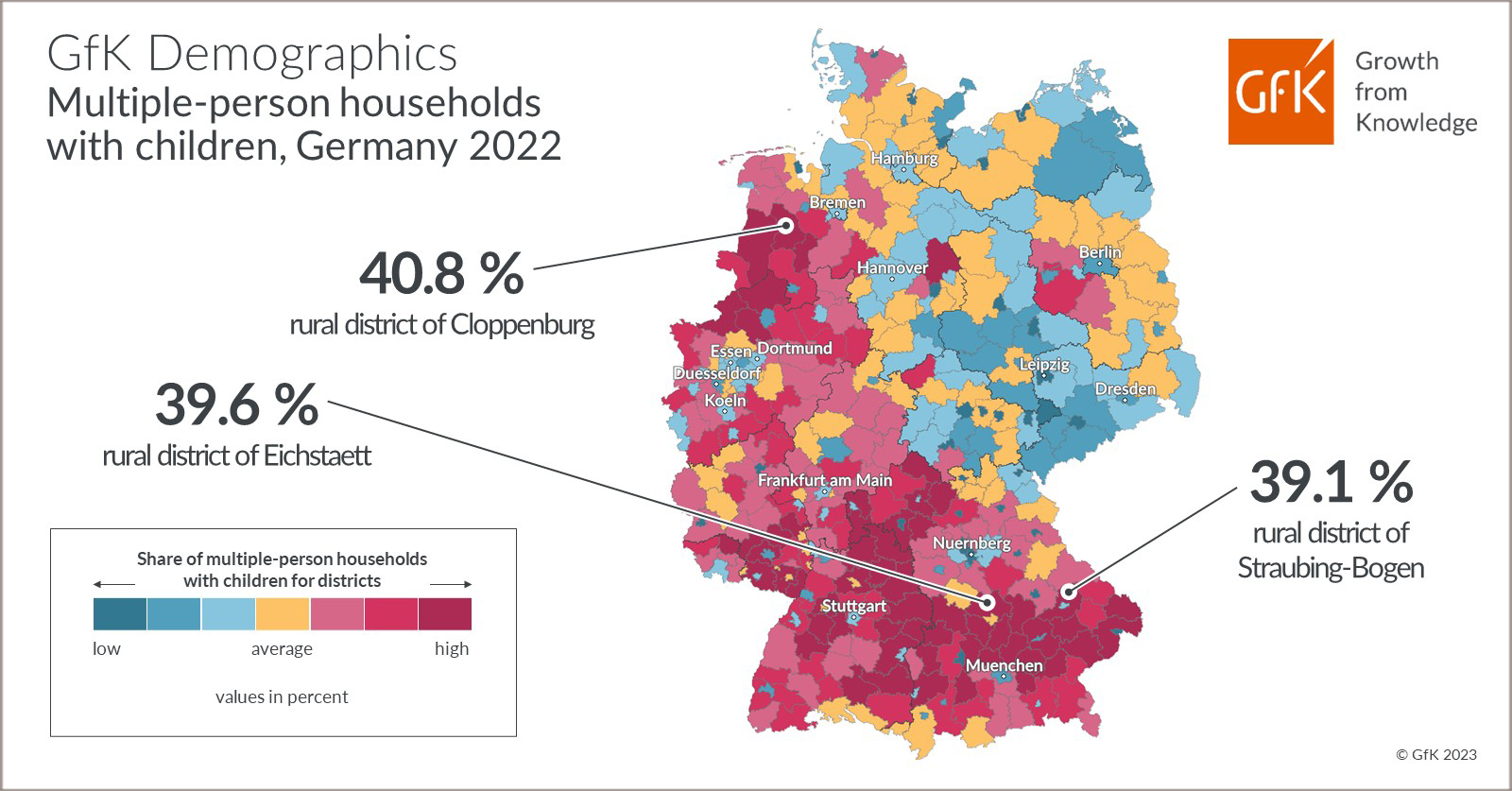 Download the map in high-resolution JPG format...
The map may be freely distributed and reproduced if the following attribution is included: "Illustration: GfK".
Further insights into GfK's market data offering can be found here.