Bruchsal 20.10.2022
Map of the Month: GfK Retail Centrality, Germany 2022
GfK's Map of the Month for October shows the regional distribution of retail centrality in Germany in 2022.
Retail centrality shows which regions benefit from above-average brick-and-mortar retail turnover thanks to inflows of purchasing power. The latest GfK study on retail centrality in Germany shows that medium-sized cities have a particularly strong appeal for their surrounding areas. With a retail centrality of 212.6, the city district of Zweibruecken leads the centrality ranking. The two urban districts of Passau (189.7) and Straubing (188.7) follow in second and third place. Bringing up the rear is the rural district of Kaiserslautern with a retail centrality of 63.0.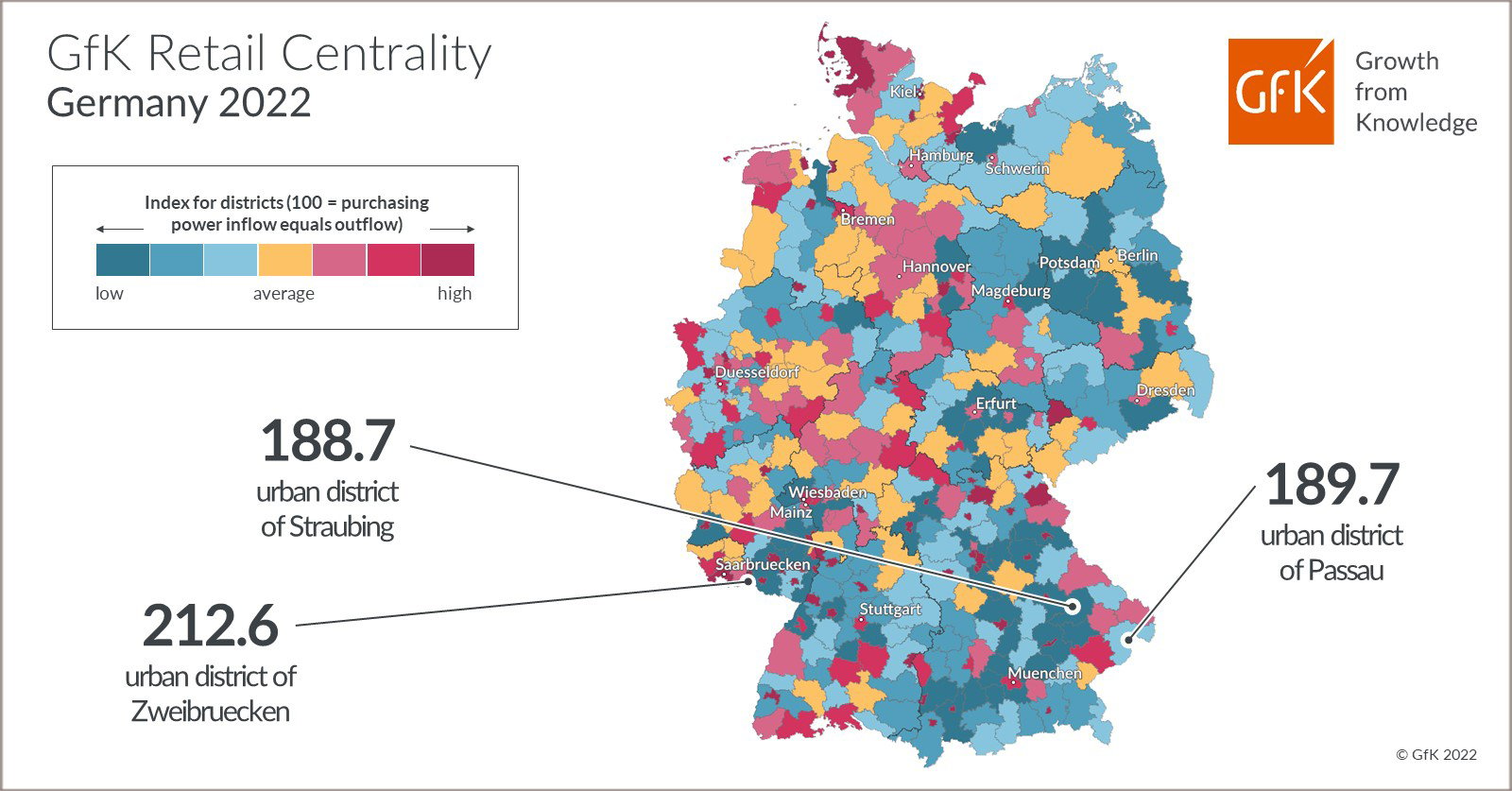 Download the map in high-resolution JPG format...
The map may be freely distributed and reproduced if the following attribution is included: "Illustration: GfK".
Further insights into GfK's market data offering can be found here.