Bruchsal 20.05.2022
Map of the Month: GfK Consumer Spending for Vegetarian Meat Substitutes
GfK's Map of the Month for May shows the regional distribution of consumer spending for vegetarian meat substitutes in Germany.
Meat alternatives continue to trend among Germans. According to GfK, the most money is spent on vegetarian meat substitutes in Frankfurt am Main: People there have an average of €12.58 per capita at their disposal, 65.2 percent more than the national average. Heidelberg follows in second place with €11.57 per person (index 151.9), while the urban district of Munich takes third place with €11.46 (index 150.4). Bringing up the rear is the Elbe-Elster district, with a consumption potential of just €4.01 per person in this product line, putting people there more than 47 percent below the German average.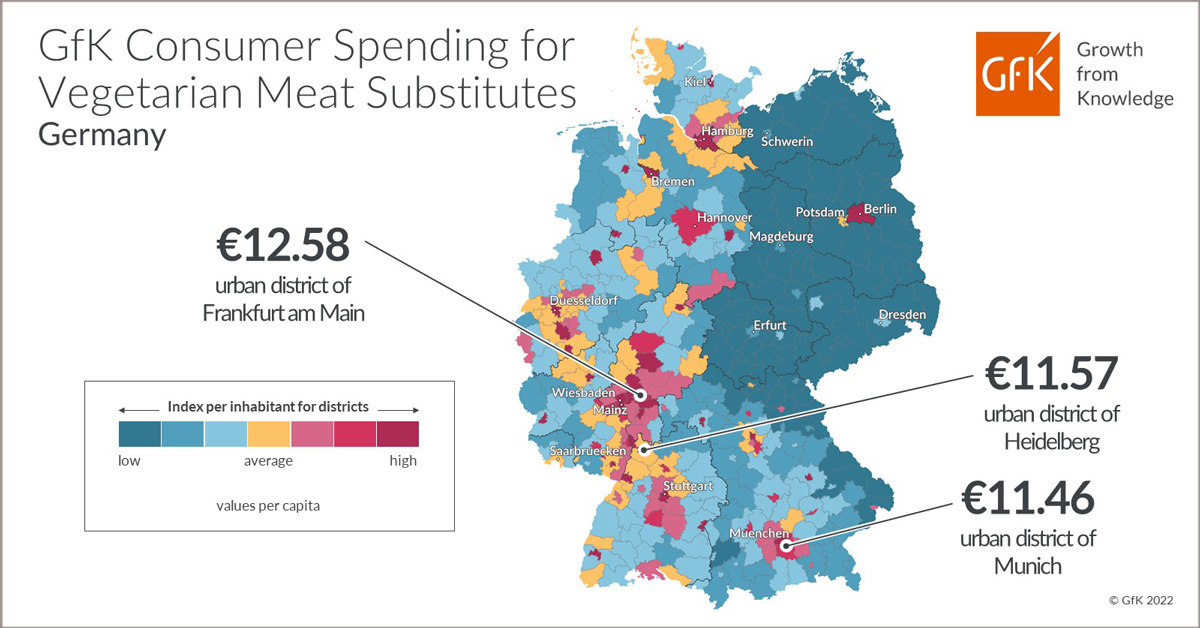 Download the map in high-resolution JPG format...
The map may be freely distributed and reproduced if the following attribution is included: "Illustration: GfK".
Further insights into GfK's market data offering can be found here.